Brain dump…
Season 2 of Bridgerton came out over the weekend and I am so excited to watch it, but I'm saving it for when I have some more free time over Easter. Instead, I watched 'Why Are You Like This' on Netflix. Described on Google as 'three best friends navigate life in their early 20s — including work, fun, identity politics, hookups, and wild nights — and leave a path of destruction in their wake.' It sounded promising, and it's based in Melbourne which I always tend to enjoy. However, the characters were not very likeable, and it ended randomly after 6 episodes. It tried so hard but wasn't quite right for me. Put it on in the background if you need, but I don't think you're missing anything if you don't watch it.
Content I enjoyed…
How dreamy is this Sydney home that belongs to Reliquia founder, Ana Piteira!
I am loving using Pinterest to get some Autumnal makeup inspiration… not that I am wearing much makeup these days lol. I actually went back to read this post of mine from April 2021 (which I reference life at the time to be 'post pandemic' lololololol) and got lots of great reminders for transitioning makeup to the cooler months, including this:
How To Transition Your Summer Makeup To Fall, According To A Celebrity Makeup Artist.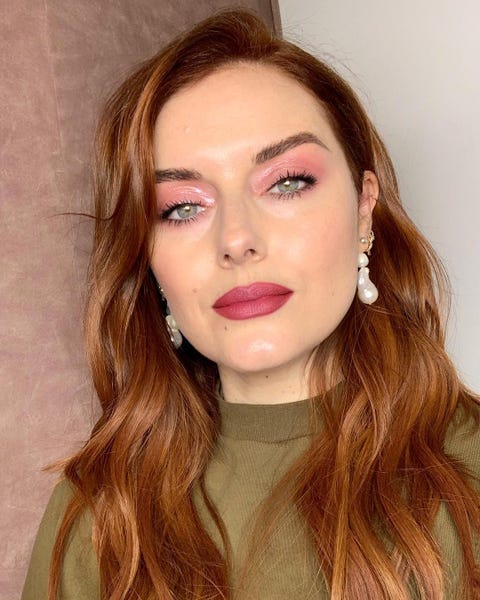 Something I'd recommend…
I touched on this above, but as the weather starts to cool down as Australia heads into Autumn, I have really noticed a difference in my skin. Even though I have a hydrating skincare routine, my PM routine felt like it was missing something. I've been alternating my final step between the Laneige Cica Sleeping Mask and The Jojoba Co oil for a final burst of hydration and nourishment for my skin. It has really made a difference! But honestly, doing soccer training outside has really exposed my skin to the elements so I'm considering adding a HA serum in the morning too.
So, consider this your gentle reminder to reassess your skincare as the weather changes!
Take care, friends xx
Follow along on IG @rolly.mag>>> https://www.instagram.com/rolly.mag/
Love a bargain? Me too! Find a bargain in my Discount Directory >>> https://rollymag.home.blog/rolly-mags-discount-directory/
And say hello via email >>>
hellorollymag@gmail.com