@figur_co / @emeldodesign / @rust_creative / @australiscosmetics
So I didn't want to say it (write it?) because then it would be official… but now I am because it is official. But the Week Latte will now be a monthly occurrence! Maybe more than once a month, just not once a week. Sorry and thank you xx
After seeing this beautiful at-home facial by @madeleineedwards, I've been searching for DIY inspo like this!
I liked this mostly for the self care for the soul!
Dealing with disappointed expectations in a pandemic.
@makeupwithcortney shared this post by @vixmeldrew and SO MUCH YES! I never knew how much behind the scenes work went into blogging before I started my own blog. This is the exact reason why likes, comments and -let's be honest- follows mean so much to creators because that is the only way we get recognition for our work.
@leighacampbell shared this post by @collabchat that talks all about NZ's new LAWS about influencer's disclosing commercial relationships. Lots of good tips for bloggers included in this post and this page too!
@calltimeonmelanoma have created this incredible resource that combines two of my favourite things- sun safety and discount codes! So many bargains, including 20% off Australia's fave spf, Ultra Violette!
Last month, my first favourite blogger, Hannah Gale, quit the internet. It was her full time job, and had been for a few years. But she had been trolled relentlessly and expecting her second child she decided that the best move was to remove herself from the internet. She literally had to quit her job because of bullying. Imagine that happening in an office setting??? It wouldn't stand. Yet people get away with this bullying on the internet. It infuriates me. I miss Hannah so much, and I honestly went thorough a bit of grief. Now, a YouTube OG, Ingrid Nilsen has posted her final video. This had a very different tone to Hannah's announcement. Ingrid is leaving on her own terms. After a decade, she is ready to close her Youtube chapter. It is still really sad and there is an element of grief, but more than anything I just feel so proud of her and honoured to have been on her journey.
Further adding on to this, it was announced that Aussie print publications including Harper's Bazaar, Elle and InStyle will be folding. It truly breaks my heart. I remember the day DOLLY announced it's closure- I cried. This is why I do ROLLY Mag, I wanted to be a magazine editor growing up. I'm so grateful for the online space to enable me to fulfil this dream in some sense but it's certainly come at the cost of the print industry.
Loved this post by @theinsecuregirlsclub, 'Why can't I stop worrying about weight gain during lockdown.'
I've started reading the blog Lolita Says So and am obsessed! So much beauty and fashion inspo and knowledge.
So, dolphin skin is a thing? Didn't know that.
@littlelistofmine shared the beauty products she will buy again (and again!)
@felixandscott has started an IG account that functions as a free resource for Aussie bloggers. So much to learn!
Team Mamamia share their beauty faves – on my wish list:
Speaking of Mamamia, you can have a sneaky peek inside Queen @leighacampbell's bathroom (read: beauty cabinets!!) here and her bag here.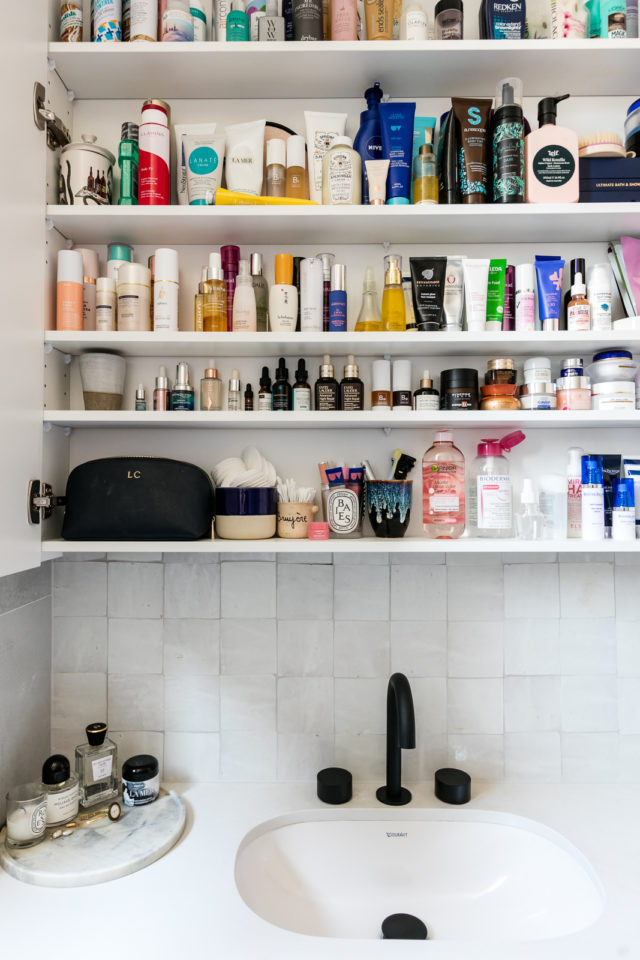 Our other Queen, @theamyclark, is *sob* leaving Mamamia for new adventures at Adore Beauty, read about that here. So proud and excited about what's ahead.
I could go ON but I might leave it there for today… who knows – maybe occasionally there will be more than one Week Latte a month to make room for all the amazing things I want to share 😉
Tell me more about your month in the comments xx
Follow along on IG @rolly.mag>>> https://www.instagram.com/rolly.mag/
Love a bargain? Me too! Find a bargain in my Discount Directory >>> https://rollymag.home.blog/rolly-mags-discount-directory/
And say hello via email >>>
hellorollymag@gmail.com